A MESSAGE FROM LANCE MITCHELL
CEO, Reynolds Consumer Products
We are proud of our iconic brands, including Reynolds Wrap® foil, Hefty® trash bags, slider bags, disposable tableware, and Alcan® foil, Canada's top foil brand. Our goal is to continue to earn your trust and offer new products and product improvements that make daily life easier.
How we do it is just as important as the products we make.
The safety of our employees is our top priority. We put safety first, always
We strive for top quality and service to maintain the trust in our brand equity.
Ethics and integrity are extremely important to us. Simplify daily life to enjoy what matters most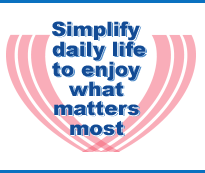 Our customer relationships are based on a long history of trust. We work to make not only our individual products successful — but provide the insights our retailers need to grow entire product categories.
We're looking for people who want to make a difference and influence the future of the company. Ongoing innovation requires professionals in marketing, HR, IT, engineering, operations, logistics/supply chain, finance, marketing and more.