Reynolds Wrap®
Reynolds Wrap® aluminum foil has been saving time in the kitchen since 1947. An incredibly versatile kitchen product, it can withstand high heat and extreme cold, making it perfect for everything from grilling to freezer storage, lining baking pans, and covering dishes. Try heavy duty, non-stick, and recycled foil, too! 
See ReynoldsBrands.com for our foil products, tips and techniques.

Reynolds KITCHENS®
The Reynolds Kitchens® family of products includes a broad selection of products to make cooking and baking easier, including parchment paper, aluminum bakeware, plastic wrap, slow cooker liners, oven bags, baking cups, freezer paper, wax paper and more! 
See ReynoldsKitchens.com for our products, tips and techniques, and recipes.

Hefty® Brand
The Hefty® brand is most commonly identified with the brand's famous Waste Bags and slogan... Hefty! Hefty! Hefty! The Hefty® brand is also a leader in Food and Storage Bags, as well as Disposable Tableware.
Find great recipes, Handy Hints, promotions and more visit Hefty.com.

Diamond® Brand
The Diamond® brand has offered a value line of quality household essentials for over 50 years. Products with the Diamond® banner now include aluminum foil, plastic wrap, parchment paper, food bags, plastic food storage containers, and waste bags. The line is sold internationally and is most recognized in Asia, Caribbean, and the Middle East; product availability will vary by market.

Presto® Brand
Presto Products is a market-leading supplier of private label food storage bags, waste bags, reusable containers, and food wrap, many of which are also sold under the Presto® brand. Just as Reynolds® and Hefty® brands help to fuel the busiest households, the Presto® brand offers a value-line of quality products that round out a retailer's shelf assortment.
Visit PrestoConsumer.com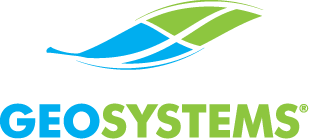 Fresh-Lock® and Slide-Rite® Brands
As the leader in flexible packaging closers, Fresh-Lock® doesn't just manufacture reclosable pouch solutions, we deliver engaging brand experiences for consumers and help shape market trends. Our zippers and sliders are the gateway for consumers to enjoy a product and we hold this responsibility to the highest standards. We serve countless markets from cheese, snacks, produce and meat to pet food, house hold cleaners, lawn and garden, and stationery products.
Visit Fresh-Lock.com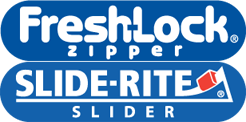 Alcan® Brand
The ALCAN® brand is known as being the strongest aluminum foil products for consumers. Whether you're looking for foil wraps, baking trays, pans and dishes or BBQ grillers, the ALCAN® family of products has you covered.
Find recipes, tips and usage ideas and visit Alcan.ca